LAMAX Dots2
Give your music freedom
Take them out the case, put them in and boom! Dive into your world of music whenever you feel like it. As the second generation of our True Wireless earphones, the LAMAX Dots2 take audio quality, durability and workmanship to the next level. They play up to 6 hours on a single charge, 2 times longer than their predecessors and far ahead of the competition. Plus, they are 30 % smaller, so they fit perfectly in your ears and stay there whatever you do. You can even switch tracks using Siri. Now the case can be charged wirelessly, making it even easier to use. Found a reason to want them yet?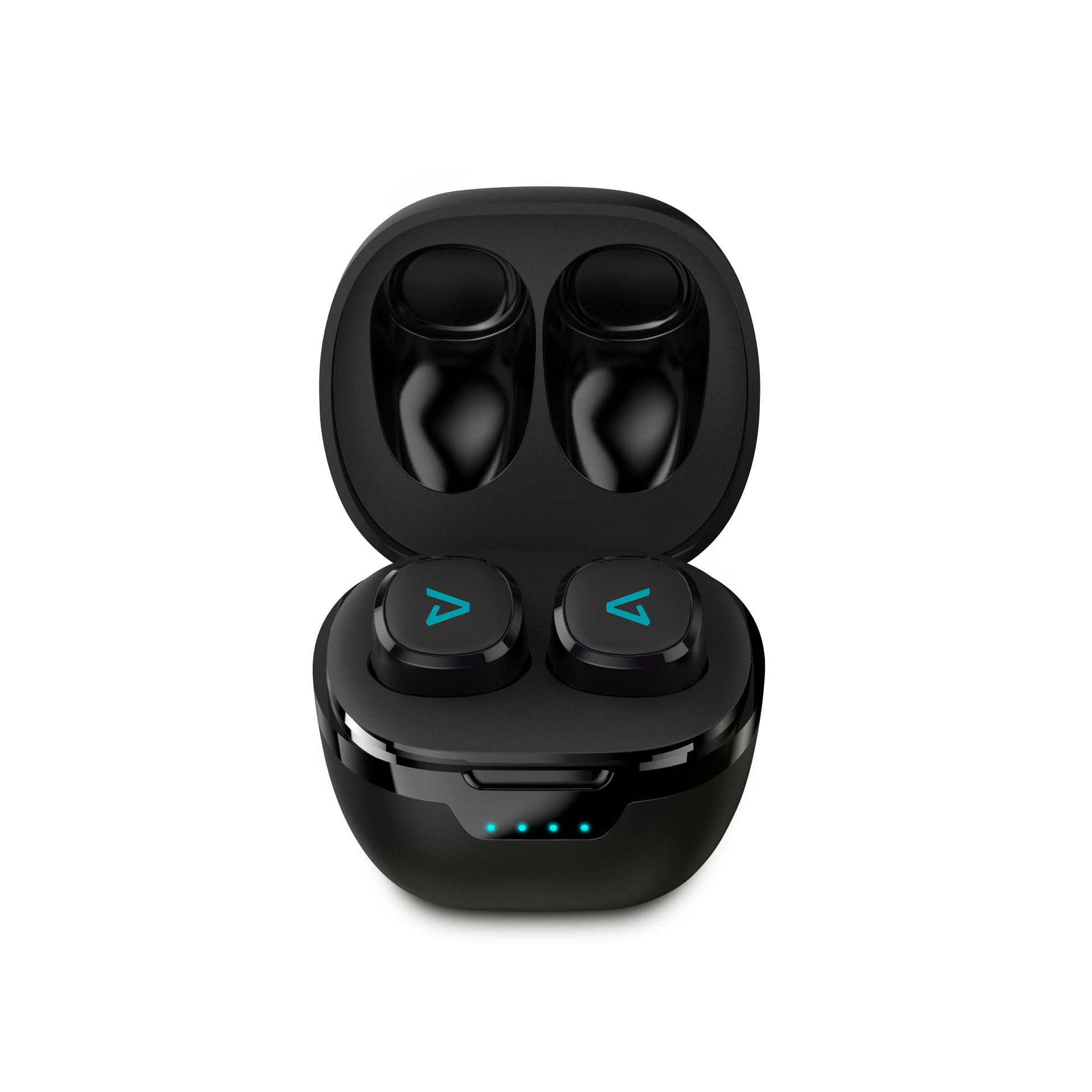 You won't believe your ears
Are you a fan of rap? Lyrics will be as explosive as when live in concert. Are you interested in banging beats? It'll get your feet moving in no time. Choose any genre and you can rely on the LAMAX Dots2 to cope flawlessly, thanks to high-end drivers and a chipset. Even without wires, all tracks are delivered to your ears in top quality - the earbuds support AAC and SBC codecs, and Bluetooth 5.0 gives you unprecedented freedom with a range of 15 metres. Compared to Dots1, we have tamed the bass a little and improved the overall sound, leaving you eager for the next track.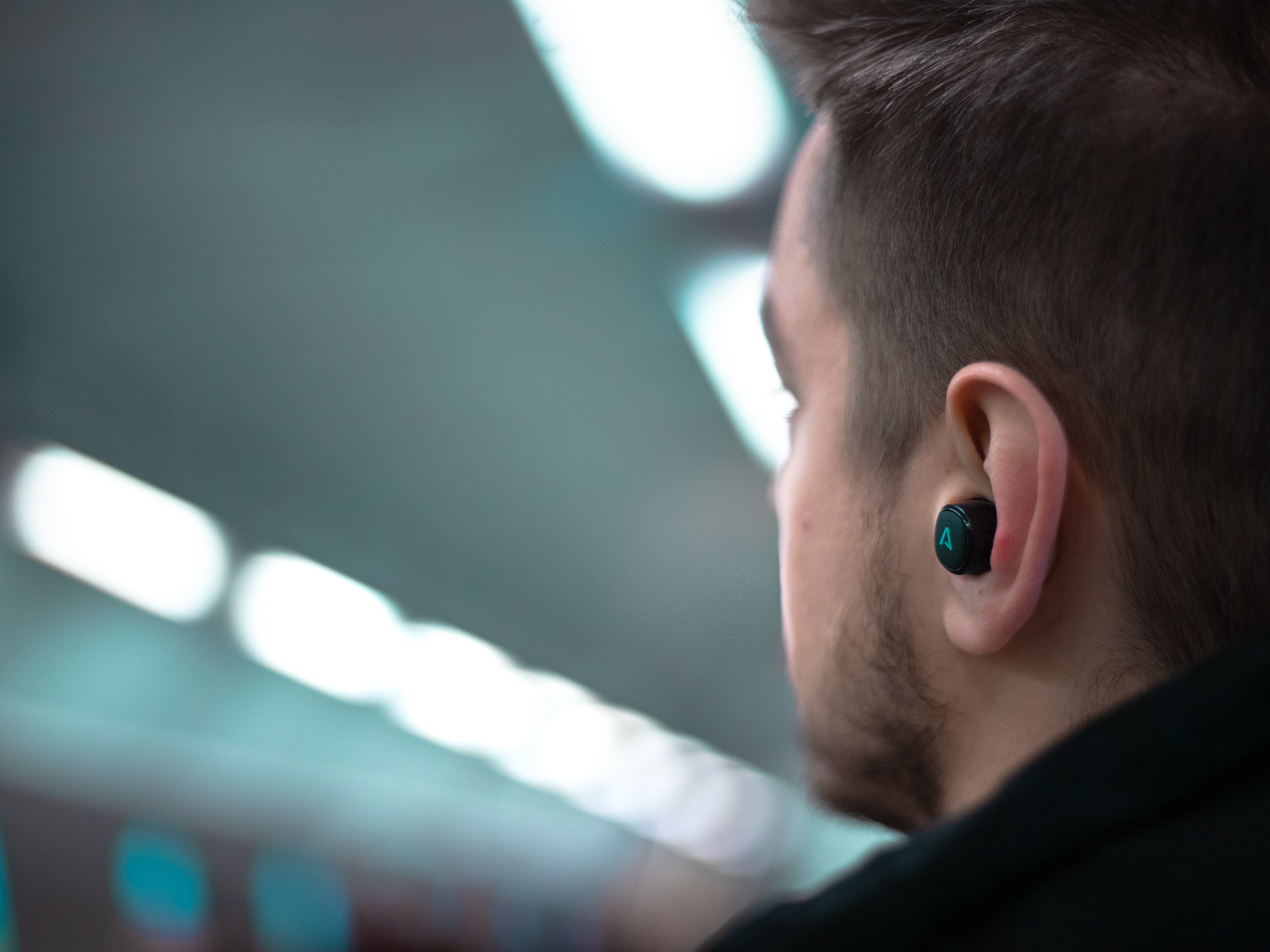 Fresh music in your pocket. 24/7
In the morning when you don't know what the evening will bring, the charging case is your best friend. Stick the earphones in for a while and press play. The case can charge the earphones from zero to 100 % 5 times over. The case itself has 4 LEDs to show you how much power is left. When it comes to charging, you can choose between USB-C or wireless charging. Compared to the previous version, the case is almost half the size, leaving space in your pocket for more important things.
Ready for your lifestyle
Dots2 can be with you every day - whether it be in the office or outside the city. The case can withstand even harsh conditions and you'll never have to worry about the earphones even when doing sport. Plus, whenever your friends or boss are trying to get in contact with you, you simply take the call handsfree. With a high-quality microphone, you'll be heard clearly, and you'll never have to stick your phone to your ear again - something you'll get used to very quickly! Especially as we'll send you 3 sizes of earbuds to choose from so you can get the perfect fit. With the earphones, you can also directly activate the voice assistant on your smartphone.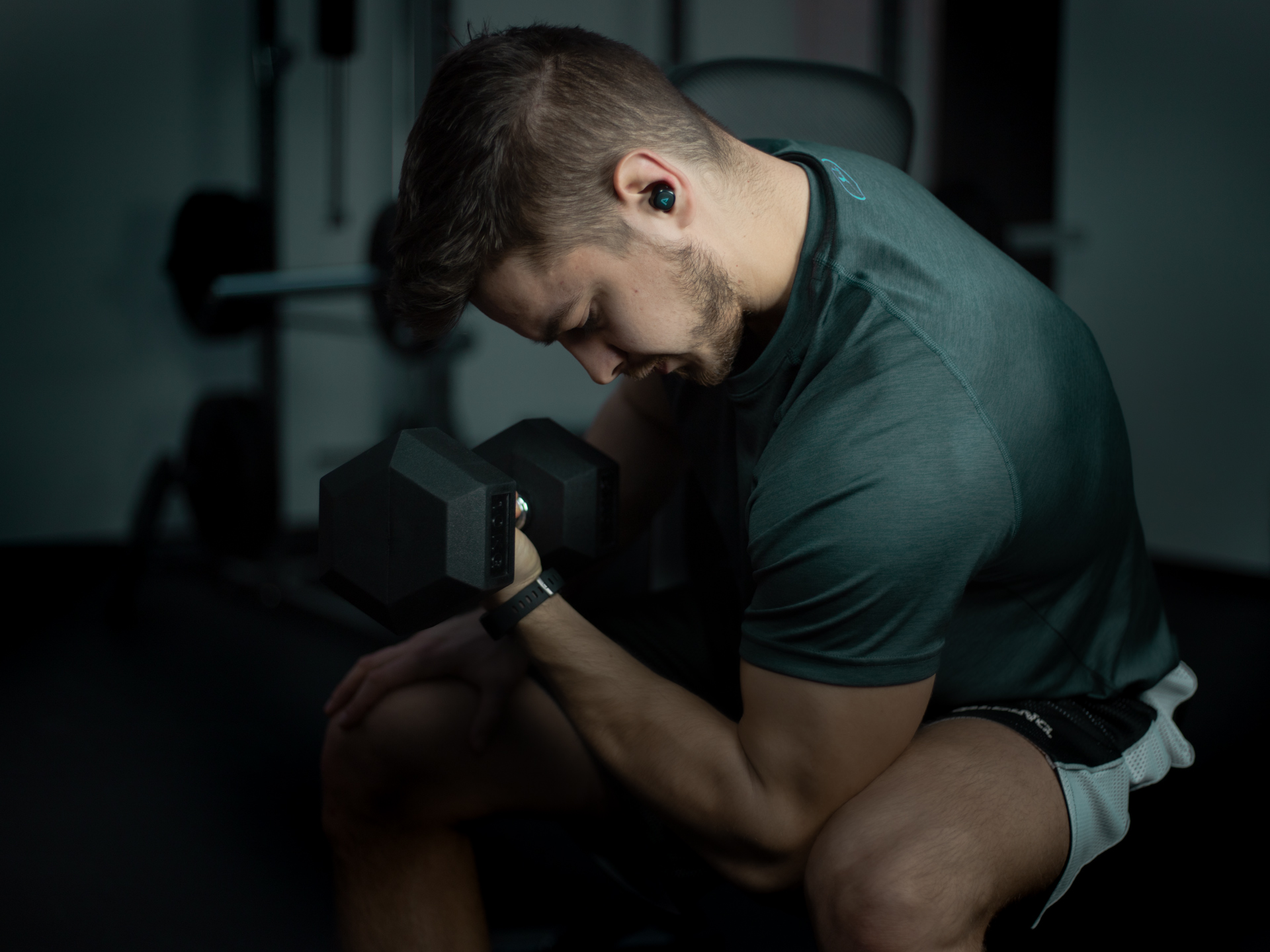 KEY FEATURES
6 hours continuous playback
The Dots2 can handle 6 hours of continuous playback. That's 360 minutes to get fully absorbed in your favourite beats.
Wireless freedom
The 550 mAh case will charge the earbuds up to 5 times so you won't have to hunt around for a socket so often. The case itself also charges wirelessly - just place it on a wireless charging pad.
A better class of sound
We've taken the previous generation and improved the sound overall. The bass is still deep, but we've softened it a bit, leaving more room for better balanced and more detailed audio. The genre is up to you.
Modern USB-C
In addition to wireless charging, you can also power it using the increasingly popular USB-C port. The case fully charges in about an hour and a half.
Bluetooth 5.0
With a range of 15 metres, your smartphone can lie quietly in the next room. No stuttering, no dropouts, just your music.
4 LEDs for a better overview
To stop you running out of battery in the middle of an adventure, we've put 4 LEDs on the case, so, at a glance, you can see just how much energy is left.
Instant pairing
Once you remove the earbuds from the case, they automatically search for your audio source (smartphone, tablet, computer). By the time you put them in your ears, they're ready for your playlist.
One-click control
It couldn't be easier - one rubberized button is enough to answer calls, pause music and switch tracks.
Highest transmission quality
If your smartphone supports the AAC format, the tracks will fly to you in the highest quality. Dots2 also supports the older SBC codec, with which you can connect anything.
3 sizes of tips
The right size of rubber tips determines the sound quality as well as how well the Dots2 will stay in your ears, particularly important during sport. In the package we send you three sizes, so you can choose the best fit.
Pack contents
LAMAX Dots2 Earphones
Charging case
USB-C charging cable
3 sizes of ear tips
User Guide