Bluetooth headphones with rich but balanced sound, high-quality isolation from surrounding noise and powerful battery, thanks to which they play for up to 8 hours under a single charge. Their stylish design can be easily adjusted by changing the color of ear pads.

Pack contents
Headphones
3.5mm jack audio cable
Micro USB charging cable
Headphone bag
Operating Instructions
3 LAMAX stickers
Freedom without cables
Fast pairing using wireless technology provides reliable and clear sound reproduction from any Bluetooth equipped device. Don't be restricted by cables, enjoy the benefits of wireless connectivity in your daily activities and the feeling of freedom when listening to your music up to 10m from your mobile phone or laptop. Never again accidentally yank out the plug from your smartphone or break a cable.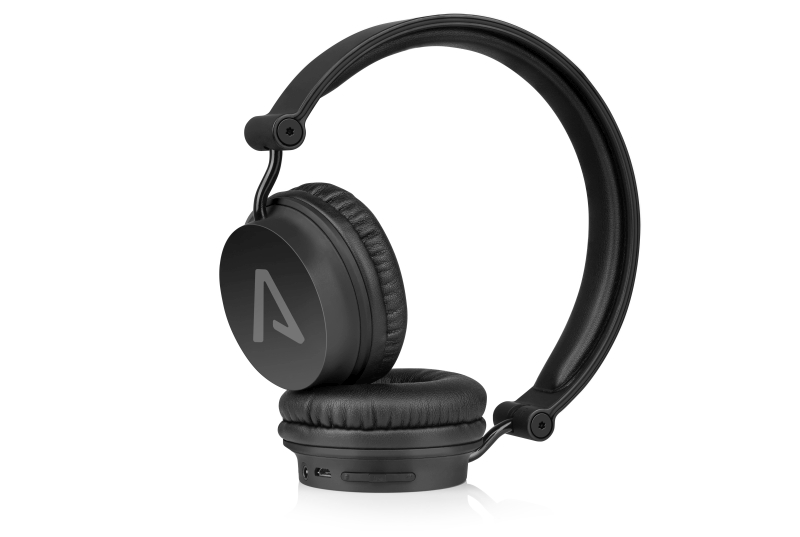 Intuitive controls and powerful battery
Combined controls are located directly on the right ear-cup. Change track, volume or answer an incoming call at the touch of a button. Switch seamlessly from music to a call and back, all without having to hold your phone. Under a single battery charge the Blaze B-1 last for up to 8 hours playback or 180 hours in standby mode. Not only this, they can be used like conventional headphones and plugged directly into a device using the audio cable. This is especially useful when using a device that does not support Bluetooth or to conserve battery.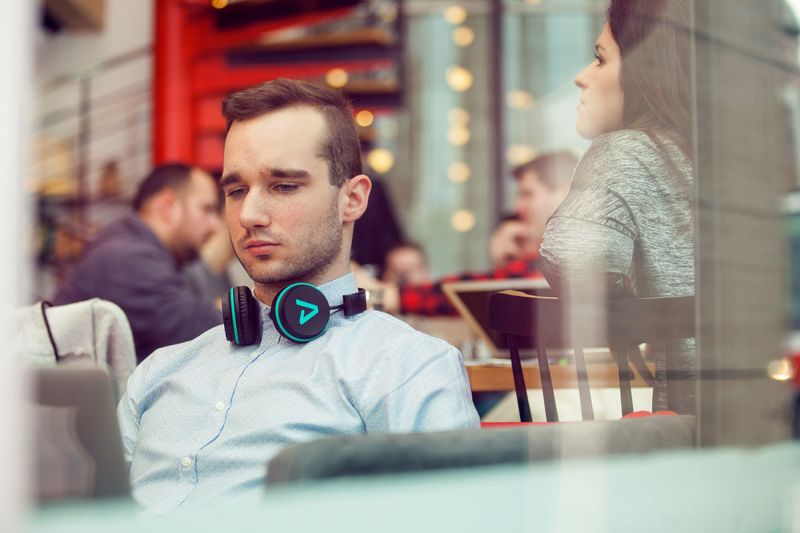 Functionality and style
The Blaze B-1 are durable headphones with a modern attractive design combining matt black and vibrant turquoise. The flexible adjustable headband along with the soft ear cushions adapt to any head shape and provide comfort over long-term use. The headphones can be practically folded so take up almost no space in your backpack. The pivoting ear-cups are ideal for DJs. The coloured ear pads can be changed to give you an individual look.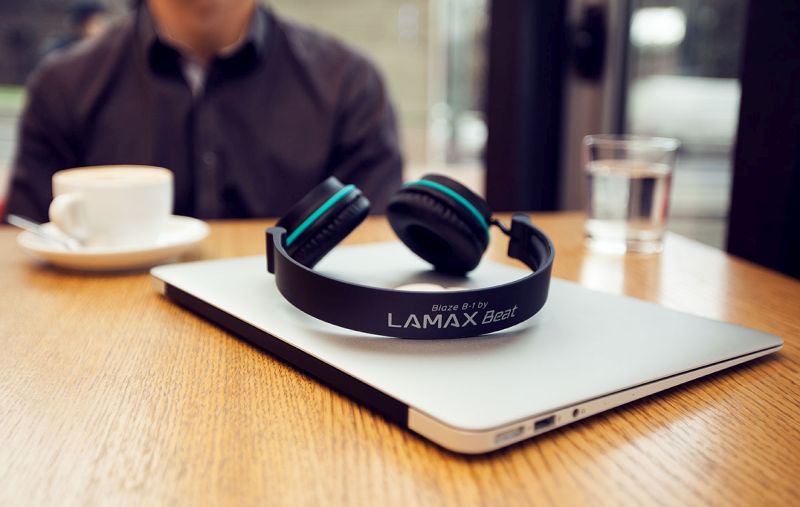 Audio Nirvana
Blaze B-1 delivers a rich but balanced sound ensuring high-quality reproduction of various musical genres across the entire dynamic range from crisp highs and clear mids to deep bass. The audio performance is also ideal for film fans and gamers.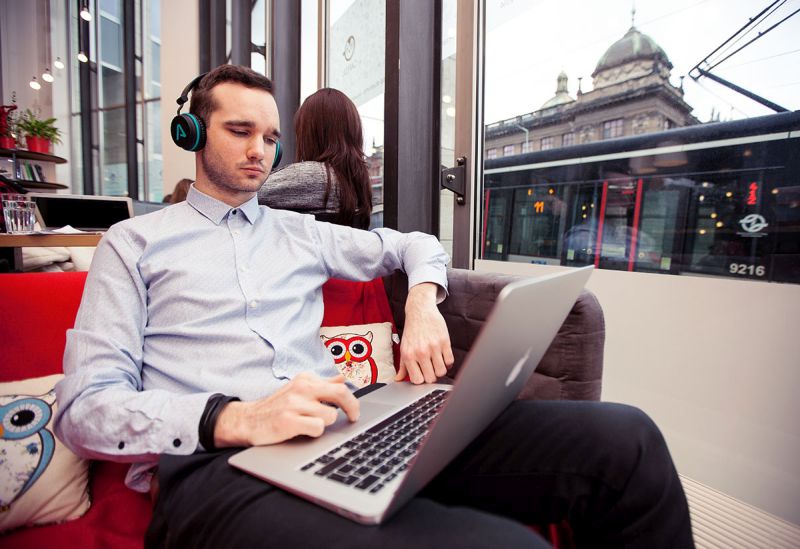 Different coloured ear cushions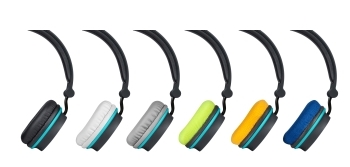 Buy ear pads of various colours and the headphones can look different every day.
Compatibility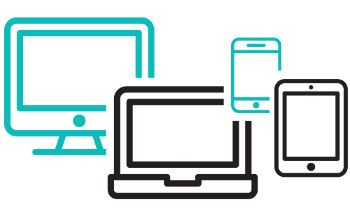 Headphones are easily paired with your phone, tablet, laptop or music player.
Bluetooth and Hands-free
Play music with no cable at distance or use headphones to handle calls hands-free.
Controls on the headset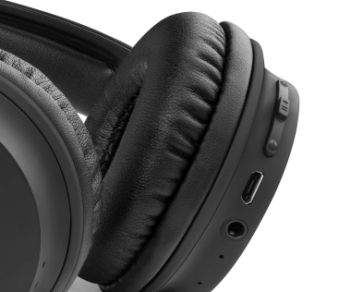 No more 'hunting' around for your phone in your pockets. Control music and take calls directly from the headphones.
Noise cancellation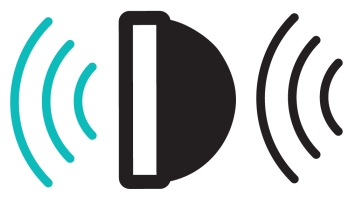 Clean and undisturbed music listening with noise-cancelling technology and excellent ear cushions isolate from the environment.
High-quality battery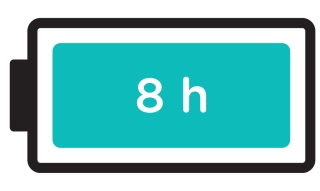 Blaze B-1 headphones are the ideal companion for all-day listening and continuously play for up to 8 hours per charge. In combination with standby mode it lasts much longer.
Play without charge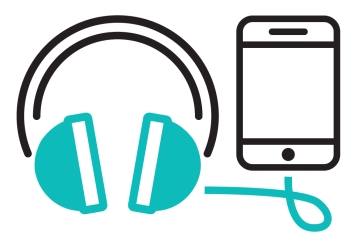 Connect the headphones using the stylish black audio cable. They operate as normal conduction headphones and so work even when not charged.
Perfectly fits everyone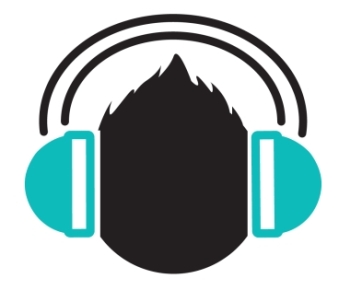 Flexible adjustable headband, together with soft ear cushions adapt to any head shape, allowing comfortable long-term use.
Compact design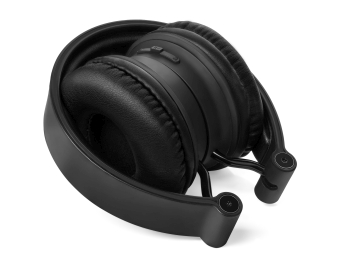 Fold the headphones to pack and carry them around with you in your bag, without taking up space.
Parameters of bluetooth headphones Blaze B-1

| | |
| --- | --- |
| Wireless technology | Bluetooth v2.1 |
| Max. pairing distance | Up to 10 metres |
| Audio input | 3,5mm jack |
| Audio cable length | 1,2m |
| Battery | 3,7 V lithium-polymer 250 mAh |
| Playback time | Up to 8 hours |
| Standby time | Up to 180 hours |
| Charging time | Max. 2 hours |
| Headphone modes | Bluetooth headphones, hands-free device |
| Hands-free | Integrated speaker and microphone. Hands-free controls on the headphones. |
| Headphone controls | Volume control, switch track, hands-free controls |
| Headphone functions | Battery status monitoring on iOS devices |
| Contruction | Flexible headband with adjustable, pivoting ear pads. Headphones can be folded up. Earcushion colour can be changed. |
| Driver size | 40 mm |
| Weight | 120 g |