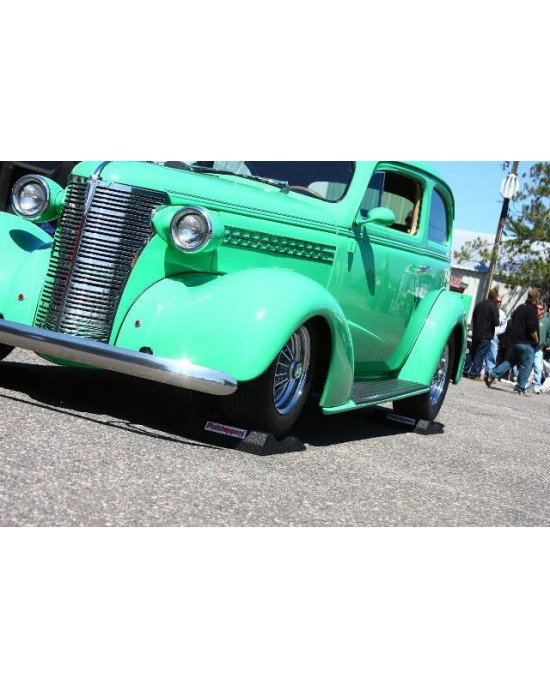 New


Flatstoppers 4pcs
Secured Shopping
All communcations are through secure SSL.
Free Shipping
Free delivery over 3000 SEK
Free Returns
Hassle free returns
Stock:

7 - 14 days

Model:

DX-FS-M

Weight:

5.60kg
Race Ramps Europe
When vehicles are unmoved for a couple of weeks the tyres can begin to flat-spot. Race Ramps FlatStoppers prevent this by allowing the tyre to settle in a concave depression, supporting more of the tyre. This disperses the weight of the car more evenly helping to prevent any flat spotting.
Flatstoppers are made with a patented super-lightweight 100% solid construction material which makes them highly durable, virtually indestructible, and enables them to hold up to 2.7 tonnes.
Each purchase contains four individual pads to service a whole car.
Product
Product code
Weight (set)
Centimetres (pce)

kg

Length

Width

Height

Flatstopper Medium

DX-FS-M

5,6

57

25

3

Flatstopper Large

DX-FS

5,6

57

35

3

Flatstopper XL

DX-FS-XL

5,6

71

40

8,5