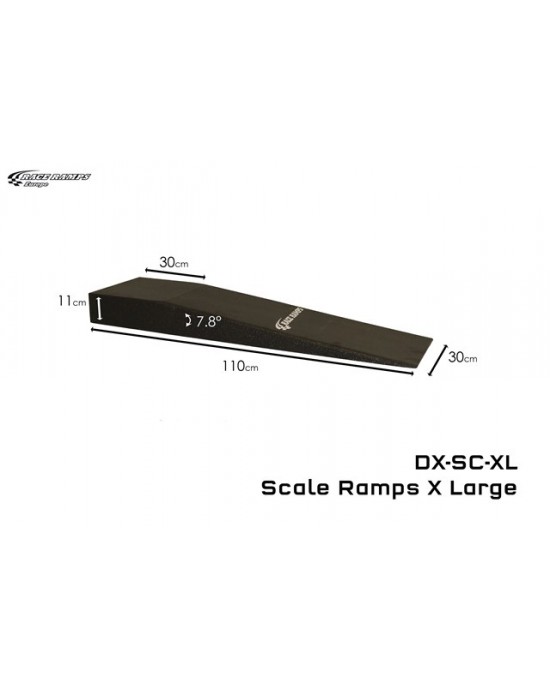 Scale Ramp XL
Secured Shopping
All communcations are through secure SSL.
Free Shipping
Free delivery over 3000 SEK
Free Returns
Hassle free returns
Stock:

7 - 14 days

Model:

DX-SC-XL

Weight:

10.00kg
Race Ramps Europe
Scale Ramps raise the vehicle 6 to 10cm to work with most popular vehicle scales.
The ramps feature a textured surface that prevents slipping and are constructed in one solid piece for strength and stability.
They provide a lower cost alternative to factory ramps. 
Scale Ramps

Product
code

Weight

Centimetres
Angle
(kg)/pce
Length
Width
Height

Scale Ramps Small

DX-SC-S

1,1

36

30

6

8,7°

Scale Ramps Medium

DX-SC-M

1,6

76

30

6

     7,8°

Scale Ramps Large

DX-SC-L

4,2

110

30

6

     4,3°

Scale Ramps XLarge

DX-SC-XL

5,0

110

30

11

     7,8°